This is a collaboration doll of the Pullip and MIHO MATSUDA.
[PULLIP X MIHO MATSUDA] Monglnyss
[
P-275
]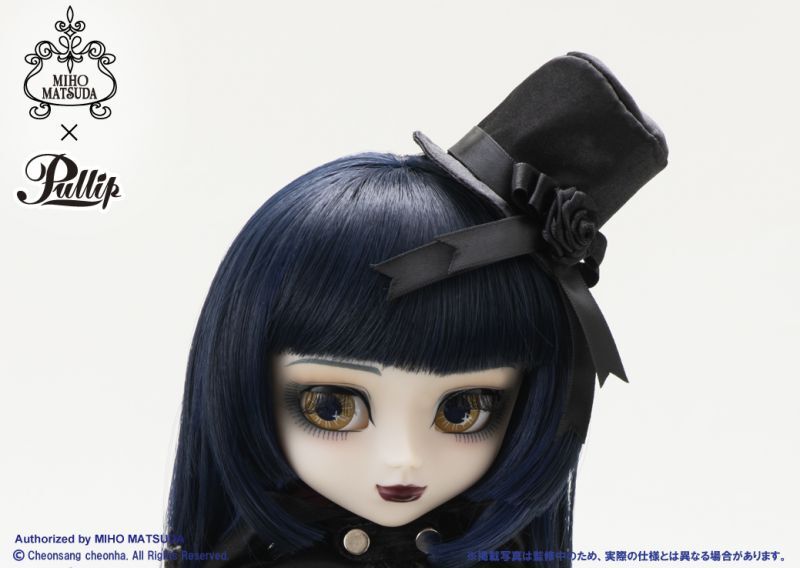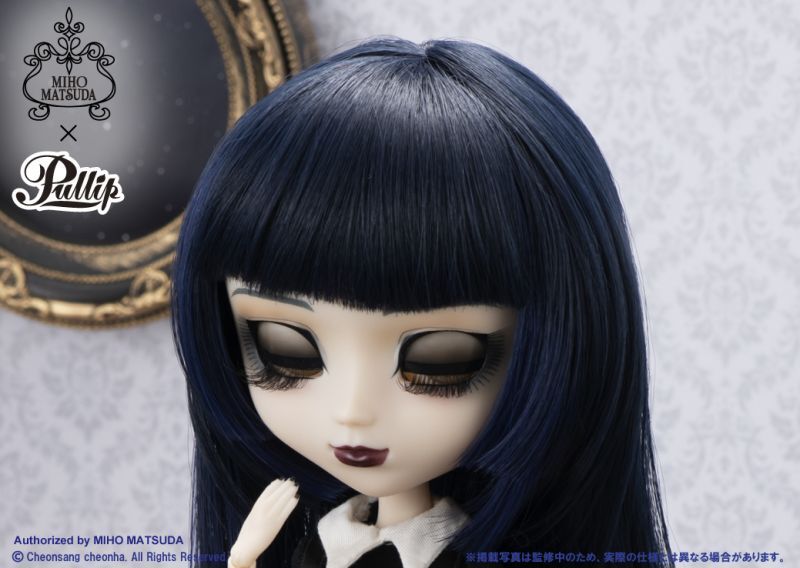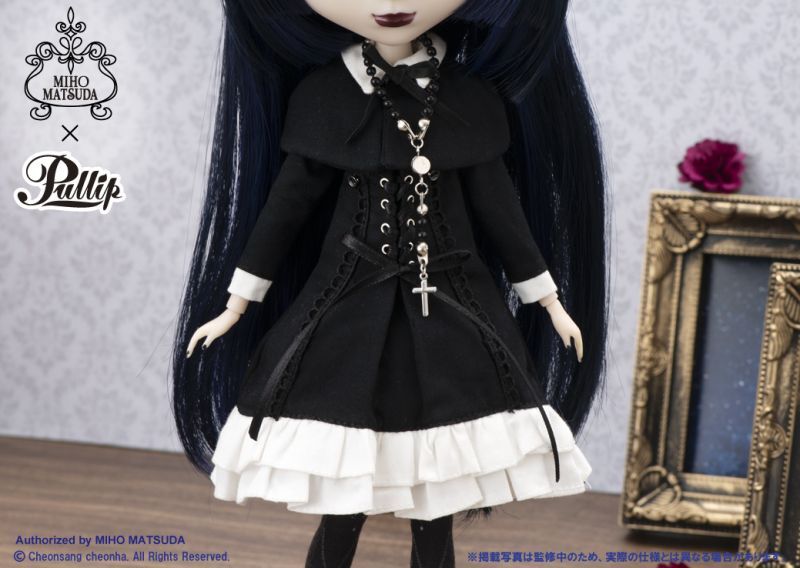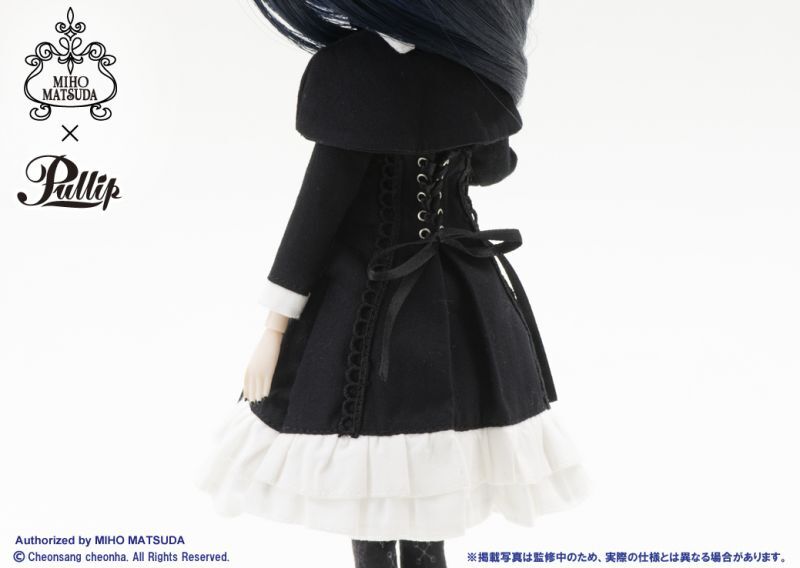 Product ID
P-275
Size
Doll/overall height 310mm
Package size/D110mm*W205mm*WH370mm
Features

Doll/ABS,HIPD,POM,TPR
Clothes/Cotton etc
Accesories/Mini-hat,Manttle,Rosary,Candlestick,Stand of doll

This doll is a collaboration with PULLIP.
She has simple gothic coordination with her in black. Her long straight hair has a deep blue inner color. The makeup is inspired by the moon. To make her look clear cut, she has dark lip color and sharp eyeliner
The shining eyes make her more attractive and mysterious.
The cape of the blouse is a separate type and having a cloak makes the gothic vibe even better. The tights are a doll-sized reproduction of MIHO MATSUDA's original pattern. Wearing the rosary will complete her total outfit.

If you prefer gothic clothes, this is made just for you. Don't forget to make a reservation if you want to take her home.

♥Concept♥
If you are nervous, I will light the way for you anytime. I will gently light a fire in the veiled night of darkness. If you wish hard enough, your prayers will surely be answered.......What do you think?

♥Included accessories♥
Mini hat, cape, rosary, candlestick, and doll stand

Made in China.